In this post, we look at the Astros uniforms through the ages and you vote for your favorite.


The Colt .45s years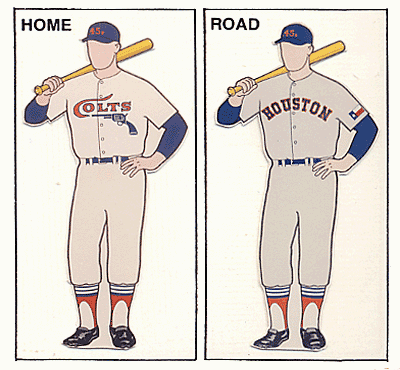 The First Astros Uni (Late 1960's)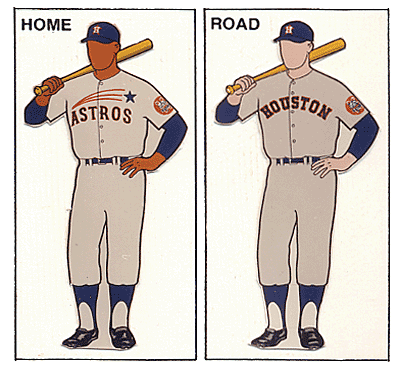 The Boys in Orange (1971-1974)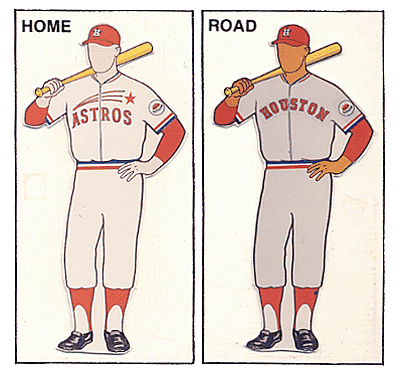 Wikipedia says it best here: 
The fashion trends of the 1960s had started taking root in baseball. Long hair and loud colors were starting to appear on teams uniforms, including the Astros. In 1971 the Astros made some changes to their uniform: they kept the same style they had in previous seasons, but inverted the colors. What was navy blue was now orange and what was orange was now a lighter shade of blue. The players last names were added to the back of the jerseys. The uniform fabric was also changed to what was at the time revolutionizing the industry – polyester. Belts were replaced by elastic waistbands and jerseys zipped up instead of buttons. The uniforms became popular with fans but would only last for four season. The Astros would shock baseball and the fashion world four years later.


Rainbow Guts (1975-1986)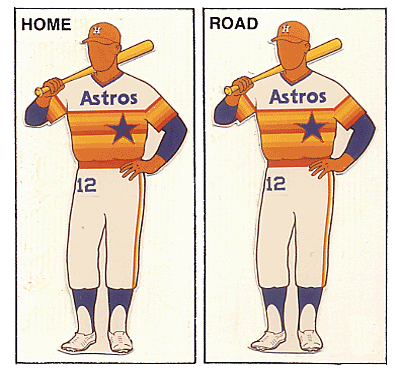 Rainbow Shoulders (1980-1993)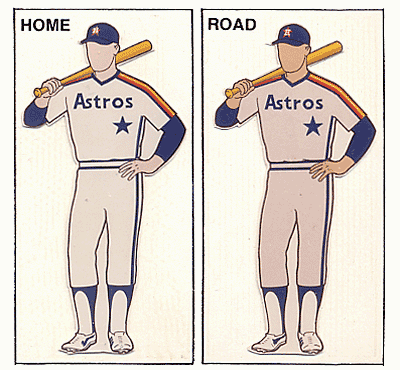 The Drayton Blues (1994-1999)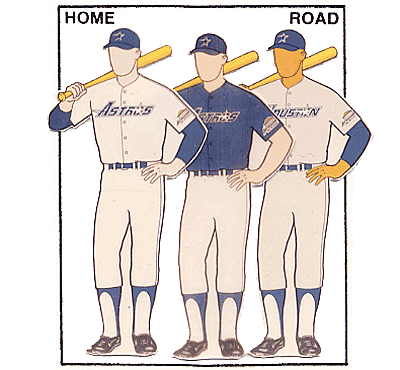 I didn't know if these uniforms had a formal name or not, so I called them the Drayton Blues.  This reflects the fact that Drayton bought the team in 1993 and changed their unis the next year to be more serious.  It was the first time since the team began that the uniform did not have orange in it at all. 


The Mud and the Blood Unis (2000-Current)


With the move to Enron Field  Minute Maid Park came a uniform change, perhaps to reflect the Union Station train theme they've got going on over there (should have kept the space city theme, in my opinion).  They decided to go with a more retro look, adding the dreaded pinstripes and changing the colors to brick red, sand, and black.  Or, as I prefer to call it, the mud and the blood. 
Which is your favorite uni?