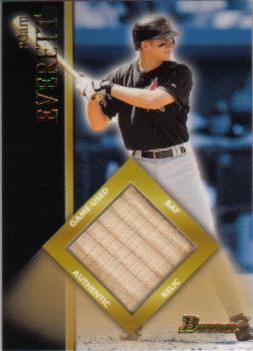 Adam Everett
2 for 3, triple, walk
Head first slide into third a la Pete Rose
2 runs scored
Amazing throw across his body while in the air, et al
Even after watching pretty closely, I had absolutely no idea who should get the nod here. So I resolved that the WPA contraption would make 100% of the decision, and then when it chose Borkowski, I decided Everett.
Borkowski certainly left the Astros in much better shape to win when he left than when he entered.
Absolutely Bork shouldn't have to apologize for the fact that he was inserted into a very highly leveraged situation.
For a change.
And I don't really hold the single and sacrifice fly against him, as Super Dave really and truly did his job, as Chad Qualls might say.
But JD was harping on the defensive theme he felt tonight's game had, and certainly while the Pirates were giving away runs on what should have been a Taveras groundout, and giving away some more on a wild pitch that might have been stopped by a more able backstop than Paulino, Everett's defense--which ranged from routine to spectacular--stood out all the more.
Don't know how often the Game Hero goes RBIless, but RBIs don't tell the whole story in this one. The Pirates had four, just like Houston. The difference is we didn't make a gift of three runs for our gracious hosts.
As I bitch about the hitting of our number seven and number eight hitters, I've now got to acknowledge that the three most recent Game Heroes are Everett Ausmus and Everett respectively.
The sluggers must needs strike back.
Win Expectancy Chart
Top Five Astros
Borkowski
  0.142
Taveras
   0.126
Everett
  0.080
Pettitte
  0.078
Burke
  0.075

Bottom Four Astros
Biggio
-0.016
Lane
-0.036
Ausmus
-0.056
Ensberg
-0.073
 

Top Three Pirates
Castillo
  0.199
Bautista
  0.076
Marte
  0.024